Many famous men and some women have had hair transplant, celebrities such as, Jason Donovan, Elton John and Shane Warne. Our hair transplant "Super Star" has performed hair transplant on celebrities from all over the world.
We now live in a time where this procedure is no longer just for the rich and famous! Unfortunately, for some there is still a stigma attached to losing hair which prevents them from sharing their results and remaining anonymous.
Hair loss is not gender orientated or age specific. It is something that can happen to any of us at any age but if you are looking for a solution to thinning hair, we've found it.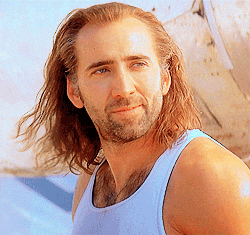 Medi-Cation is very fortunate to be affiliated with one of Thailand's leading hair transplant specialists. Our hair transplant "Super Star" not only performs hair transplant to the head but he can also grow back eyebrows or give you that fuller beard you desire.
Ladies, hair transplant is not just a boys club! Women who suffer from thinning hair can have hair transplant too, with excellent results! We have seen the transition first hand.
There are 2 techniques for hair transplant, one is FUT (Follicular unit transplantation) which is where a patient's hair is transplanted in naturally occurring groups of 1 to 4 hairs, called follicular units.
The other is FUE (Follicular Unit Extraction) and is a proven, minimally invasive outpatient procedure in which follicular unit grafts, consisting of a small number of hair follicles, are individually removed from the genetically stronger areas of your scalp (the "donor" areas) and artistically restored to your thinning areas.
Our hair transplant specialist will be able to recommend which procedure would suit you best after he has viewed your photos. Follow the diagram on the left and send them into us with your details. It's that simple!
Both of these procedures are minimally invasive and can be done in the clinic as an outpatient, leaving you plenty of time to relax in paradise. Seven nights is all you would need, then you can return home and back to work with no one any the wiser. Results usually start to show around the 4 month period but everyone is different. In the first couple of months, the transplanted hairs shed their original hairs. For most patients 80% of the hairs emerge by 8 months.
Area 1: 1000-1200 grafts
Area 2: 1600-1800 grafts
Area 3: 1000-1200 grafts
Area 4: 1500-1800 grafts
Area 5: 1500-2000 grafts
Area 6: 1500-2000 grafts
Get the hair you've always wanted.